BootCamp Updated to 1.1.1
Now it works on Dual Core 2 chips. Download it through Software Update.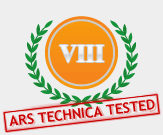 1st iPod nano test.
...and the screen failed on the 1st drop.
Ars Technica, the people that started the 1st gen nano scratching hoo-har, have put the new mini/nano through the mill. Miraculously, it survived the washing machine test.
Here's the conclusion, for those who can't be bothered to read the whole thing:
Pros:
* Case and screen more difficult to scratch
* Battery life (24 hours)
* Increased storage capacity on high-end (8GB)
* The return of colored cases
* Headphone jack holds on tight... most of the time.
* Improved earbuds
* Lower price
Cons:
* Black nano only comes in highest-end model (and highest-end model only comes in black)
* Overall not as durable as 1st gen nano
* Some, but not all, old nano accessories are incompatible
* No software CD included